How to Stop Bonds
Get into his head...maybe? There certainly is a lot more head to get into now than there was say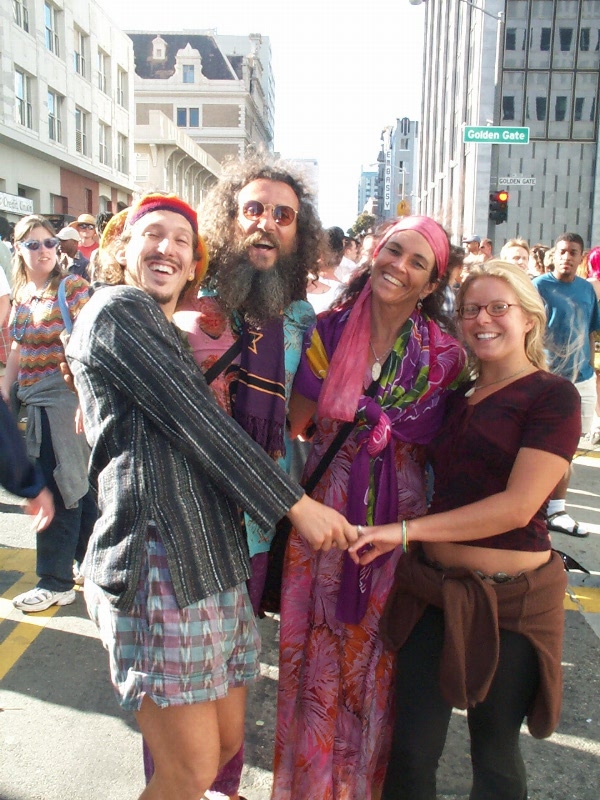 10 years ago physically speaking. With the exception of his first game in mild San Diego, Barry has pretty much been shielded by the hippies in San Francisco. It's really no surprise those Left Coasters don't have a problem with a baseball player doing drugs.
But looking at the
schedule
, it could get interesting for Barry. Dude has to go to Philly for a weekend series against the Phillies. Last time I checked the fans out there do not have a reputation for being passive, and I think some organized resistance is in order. We have seen people throw stuff at the guy. The syringe was pretty funny but then the toothpaste tube or whatever that was...really? But how effective have the individual efforts been? Not very.
On Baseball Tonight they were talking about a rumor that fans were going to go into the concourse for every Bonds at-bat. I like it. Don't boo. Don't throw anything at him. Just don't watch. I really don't think Bonds would care. He certainly wouldn't show any emotion and I can imagine the stale interviews after the game. But I think this sends a serious message to both MLB and to fans around the country who care about the integrity of the game. Certainly it is a lot to ask to boycott the games Barry plays in, but to boycott Bonds himself is brilliant. The problem is in the organization of the protest. If everybody tried to leave their seat when he got to the plate it would be too late. But if everybody left their seat when he was in the on-deck circle the majority of them would have time to get completely out of the the field of view. I think it would work.
Any Philly fans reading this...spread the word. Any other ideas? Leave a comment.